Resources for Biology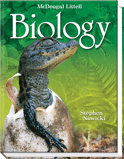 Biology resources include all of my PowerPoint presentations. These are short and topical rather than chapter-based, so that teachers and students may use them in conjunction with any course or sequence. They can be viewed as Flash movies within your browser or downloaded as the new .ppsx file format for offline viewing. I also have my own Interactive Practice Activities to help students prepare for important benchmarks and tests. Many of the labs posted here are the work of my colleagues Jim Billingsley and Lonnie Miller, to whom I extend both the credit and my gratitude.
I do appreciate hearing from users of this site. Let me know if you find mistakes, or if there are features that you think I might add. You may most easily contact me at andy.allan59@gmail.com. I will do my best to respond to you, but please understand that commitments to my family and my job come first. If you are one of my students, or the parent of one of my students, you can expect a response within 24 hours.